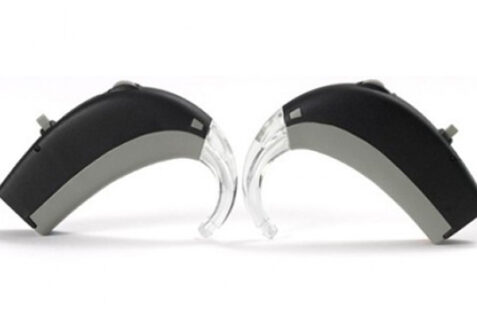 by Axb58P
Affordable Hearing Aids Hearing aids are of utmost value for those who have hearing impairment. Hearing loss can be of varying degrees and there are several hearing aids and devices that …
Affordable Hearing Aids
Hearing aids are of utmost value for those who have hearing impairment. Hearing loss can be of varying degrees and there are several hearing aids and devices that can help you overcome that difficulty. It is tough to choose from a big list of hearing aid providers. Consult an expert in this field to help you choose the right one. It has to be pocket friendly with the required features. The provider should have excellent customer support during and after sales. They must also allow an evaluation period for the device so you can try them before purchasing. Let us take a look at some popular hearing aids that are easy on the pockets.
Popular Affordable Hearing Aids And Its Features
MDHearing has several models that are cheaper and can be custom fitted. It suits most types of hearing loss. They provide a hearing test to find the best model that suits your needs. The Air model has a replaceable zinc battery. It is a digital hearing aid that is unobtrusive behind-the-ear design which is easy to wear. It has three noise reduction modes, namely, noisy, quiet and social. It comes in a carrying case and a year's worth of batteries if you are buying a pair. It has an evaluation period of 45 day risk free trial. 
Eargo has models that fall in the in-the-ear category. The discreet and small hearing aids fit right into the canal. The cheapest hearing aid is priced at $1850 a pair. It has four sound profiles and you can change the profile by just tapping the device. It is suited for people with mild to moderate hearing loss. It comes with a charger and when completely charged can last up to a week. Each set of Eargo pairs will also come with a USB cable, wax guard and cleaning brush and spare fibers in two sizes. 
A Few More Popular Brands
Phonak has a wide range of hearing aids in different price ranges. It is a modern and innovative solution for a hearing aid that can be paid by subscription. This payment model reduces the upfront cost mostly paid for a normal hearing aid.  The hearing aid model Lyric is completely in the ear and needs to be fitted by a professional fitter. It can be worn 24 hours a day for four months. There is no need for charging, no changing batteries or removing it in the night. It suits mild to moderate hearing loss. It is ideal for those who love convenience and completely forget about the hearing aid.
Signia offers a wide range of models in both in-the-ear and behind-the-ear categories. The Lotus range of hearing aid is known for its comfort. It can be worn straight out of the box. It is cheaper compared to other hearing aids and powerful enough to work for severe hearing losses. It has strong customer support over phone and online. Lotus Fast is an easy to use, adjustable and budget friendly hearing aid brand.